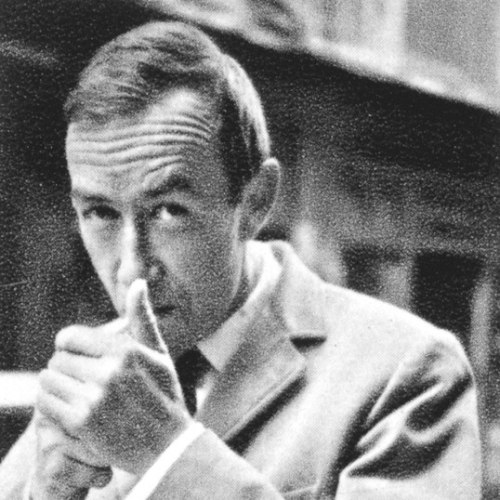 (1926-1995)

Pierre Guariche attended the École Nationale Supérieure des Arts Décoratifs de Paris (ENSAD) where he studied under René Gabriel. In 1948 he began showing his work at the Salon des Arts Ménagers and designing for Galerie Mai. He went on to work in Marcel Gascoin's studio, where he met Michel Mortier and Joseph André Motte, and became a member of the UAM.

In 1951, Guariche developed his Prefacto series for the newly established manufacturer Airborne. The series encompassed several pieces made of tubular metal and wood, designed as a set to accommodate a variety of spaces. The series included tables, several chairs, and modular elements that could be assembled into a wall storage system.

From 1954-1957, Guariche developed l'Atelier des recherches plastiques (A.R.P.) with Joseph André Motte and Michel Mortier, while simultaneously collaborating with significant design firms such as Airborne, Meubles TV, Huchers-Minvielle, Disderot, and Steiner. A.R.P achieved immediate success and received first and second prizes at the Salon des arts ménagers of 1955 for their presentation of a living room, master bedroom and children's room. Manufacturer Huchers Minvielle took an interest in the studio and editioned several works designed by Pierre Guariche for A.R.P.

In the late 1950s Guariche became the head of the design studio of the Belgian company Meurop. There he accepted the challenge of designing very elegant furniture for modest budgets: "Produced in series, this is furniture of good taste at the price of furniture of bad taste."

Though he is best known for the lighting he designed for Disderot in the 1950s, Guariche was a prolific and innovative designer and architect. At the height of his career, Guariche worked mostly as an architect, designing many private residences as well as commercial and public spaces, including several ski stations. Guariche saw himself as an architect first. His approach to both contemporary furniture and architecture is primarily motivated by emphasis on form and volume. Overall, his designs reflect a commitment to simplicity and to creating furniture in series that can be industrially produced.

In 1965, Guariche received the René Gabriel prize.